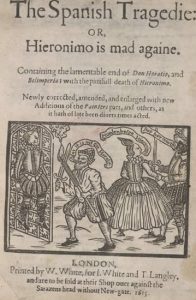 On this day in Tudor history, 15th August 1594, in the reign of Queen Elizabeth I, playwright Thomas Kyd was buried at St Mary Colechurch in London.
Kyd is known for his play "The Spanish Tragedy" (c.1537), which was performed twenty-nine times between 1592 and 1597.
Some scholars believe that he wrote a "Hamlet" play before that of William Shakespeare.
Also on this day in Tudor history...