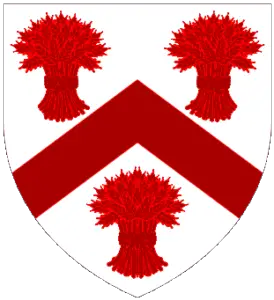 On this day in Tudor history, 10th August 1518, in the reign of King Henry VIII, Sir Robert Sheffield, lawyer and Speaker of the House of Commons, died.
Sheffield had been imprisoned in the Tower of London after making an enemy of Cardinal Thomas Wolsey, being accused of negligence as a Justice of the Peace and of harbouring a killer. It is not clear whether he was still in the Tower at his death, but he was buried in the nearby church of the Austin friars.
Here are some facts about Sir Robert Sheffield:
Sheffield's birthdate is unknown but he was the son of lawyer and administrator Robert Sheffield of South Cave, Yorkshire, and his wife, Jane Lounde, of Lincolnshire.
Sheffield was educated at the Inner Temple, of which he became governor in 1511, and was Recorder of London from 1495 to 1508.
Sheffield served as an MP for London in 1495, 1497 and 1504.
He was rewarded for his service at the Battle of Blackheath (Battle of Deptford Bridge) against the rebels of the Cornish Rebellion by being knighted by King Henry VII.
In 1512 and 1513, Sheffield was a Knight of the Shire for Lincoln.
In 1512, Sheffield was elected Speaker of the House of Commons.
Historian Julian Lock explains that although Shffield helped Cardinal Thomas Wolsey with his resumption bill, the two men fell out when Sheffield support legislation "denying benefit of clergy to men not in holy orders". In 1516, Sheffield was summoned before the Star Chamber charged with negligence in his role as Justice of the Peace. He was fined but pardoned. After he complained to the king about the cardinal, Wolsey had Sheffield imprisoned once more in the Tower, this time accused of obtaining his pardoned without licence and harbouring a killer.
Sheffield died on 10th August 1518 and it is unclear whether he was still in the Tower at his death. He was buried in the church of the Austin friars in Blackheath.
Sheffield was married twice. His first wife was Ellen Delves, with whom he had a son, Robert, and his second wife was a woman named Anne (possibly Anne Barley).
Also on this day in Tudor history...
Notes and Sources