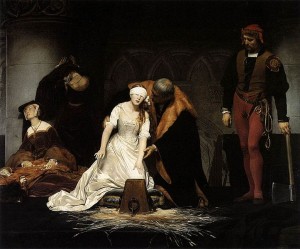 On this day in history, 12th February 1554, Lord Guildford Dudley, son of John Dudley, Duke of Northumberland, was executed on Tower Hill. Not long after, Guildford's wife, Queen Jane, or Lady Jane Grey as she is more commonly known, great-granddaughter of King Henry VII, was executed at the Tower of London.
You can find out more about Jane and Guildford's executions in the following articles:
and you can find out more about Jane using the resources listed on our Lady Jane Grey resources page, including the recent documentary on her - click here to go to that page now.