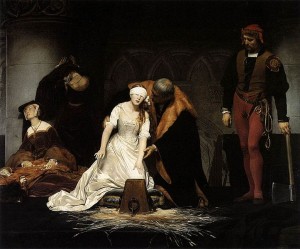 On this day in history, 12th February 1554, Lady Jane Grey, great-granddaughter of King Henry VII, and her husband, Guildford Dudley, were executed for treason.
Read more in these articles:
You will also find our Lady Jane Grey e-book useful.
Today is also the anniversary of the death of eighty-two-year-old Blanche Parry, chief Gentlewoman of the Privy Chamber, on 12 February 1590 - click here to read more about her.