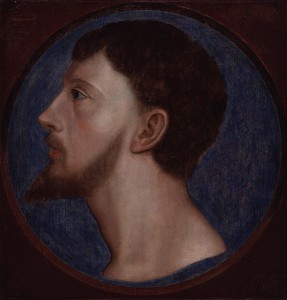 On this day in history, 11th April 1554, Sir Thomas Wyatt the Younger was beheaded and then his body quartered for treason, for leading Wyatt's Rebellion against Queen Mary I.
Wyatt had already shown his opposition to Mary when he supported Lady Jane Grey's claim to the throne after the death of Edward VI – he escaped punishment that time – but he felt compelled to act when he found out about Mary I's plans to marry King Philip II of Spain.
The plan was to have a series of uprisings in the South, Southwest, Welsh Marches and Midlands, and then a march on London to overthrow the government, block the Spanish marriage, dethrone Mary and replace her with her Protestant half-sister, Elizabeth, who would marry Edward Courtenay. Unfortunately for Wyatt, other rebel leaders like the Duke of Suffolk (Lady Jane Grey's father) and the ill-fated Lady Jane Grey (who had nothing to do with the revolt), the plan failed.
Also on this day in history, 11th April 1492, the birth of Marguerite of Navarre - click here to read more.