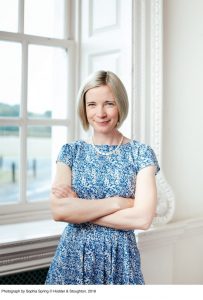 Thank you to Teri Fitzgerald for letting me know about this history festival which is taking place from 7th to 9th July 2017 on the Wimpole Estate near Cambridge, in the UK, and has been organised by the Cambridge Literary Festival and the National Trust.
Here are some snippets of information taken from the National Trust website:
"Wimpole History Festival is packed full of talks, debates, book signings and performances, plus a rich seam of events which take you to the heart of the National Trust, the invaluable work it does and its hidden treasures.
With living history, workshops and activities for young history lovers too including sword school and dressing up as a Roman Emperor.
There is the also the chance to learn more about Wimpole itself, with new guided tours of the hall, gardens and farm, and a historically themed children's trail."
Speakers include Lucy Worsley, Alison Weir, David Olusoga, Orlando Figes and Andrew Marr, with subjects ranging from Brexit to Anne Boleyn!
You can find out more at https://www.nationaltrust.org.uk/wimpole-estate/features/wimpole-history-festival-2017 and http://www.wimpolehistoryfestival.com/. The box office can be found at the second link and it opened for booking today. A PDF of the programme can be downloaded at http://www.wimpolehistoryfestival.com/wp-content/uploads/2017/04/WHF-PROGRAMME-2017.pdf