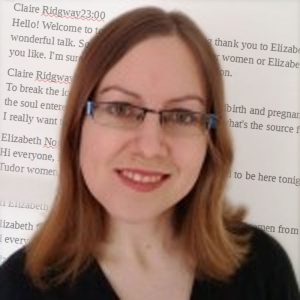 Thanks to all those who came to last night's wonderful live chat with Elizabeth Norton. The topic was the lives of Tudor women and Elizabeth's other research and books. We had a lively time and lots of questions were asked and answered.
You can read the transcript of the chat here:
Transcript of livechat with Elizabeth Norton
Of course, we'd love to encourage all members to join in with these discussions - the more people in the chatroom, the more we all learn about the Tudor period. Maybe we'll have you with us next time?