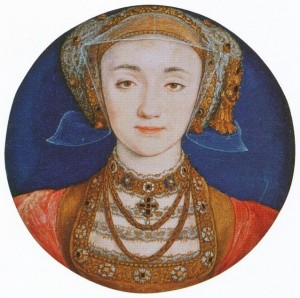 Anne of Cleves, fourth wife of King Henry VIII, died on 16th July 1557 and was buried on 4th August 1557 at Westminster Abbey.
While I was looking for some information on her funeral, I found a wonderful resource, Samuel Bentley's Excerpta historica, which not only has a detailed account of Anne of Cleves' funeral, but also has a transcript of her will.
Here is a link for you to read it online - https://archive.org/stream/excerptahistoric00bentuoft#page/294. The will can be found from p. 295 to 302, and then the account of her funeral is from p. 303 to 313. Fascinating stuff!