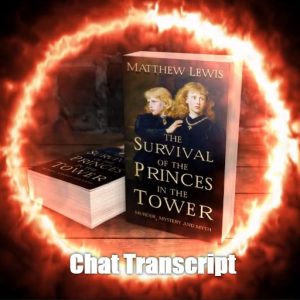 A big thank you to Matthew Lewis for being so generous with his time and knowledge, and to all those who attended the live chat and asked such great questions. The chat was fun and informative.
Here is the transcript of the chat for those who missed it...
DOWNLOAD THE TRANSCRIPT - CLICK HERE
If you missed Matt's expert talk on the Princes in the Tower then you can click here to view it.