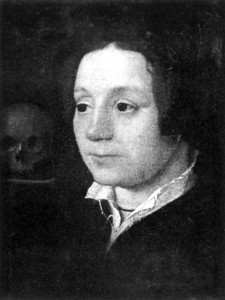 On this day in Tudor history, 18th July 1565, Katherine Ashley, or Astley, close friend and loyal servant of Queen Elizabeth I, died in London.
Katherine was the daughter of Sir Philip Champernowne of Modbury in Devon, and through him and her mother's Carew family, was related to all the leading gentry in the West Country.
She joined Princess Elizabeth's household in 1536 and served as governess. She married courtier John Ashley in around 1545. Their marriage was childless.
Kat was imprisoned in the Tower in 1549 after Thomas Seymour's fall and interrogated about his relationship with Elizabeth.
When Elizabeth became queen, Kat served her as Chief Gentlewoman of the Privy Chamber.
She was imprisoned twice in Elizabeth's reign due to her involvement in potential marriage matches.
Also on this day in Tudor history...