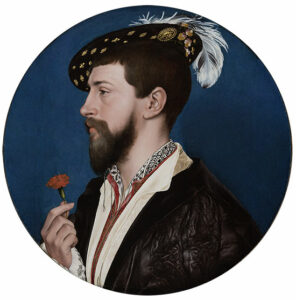 Thank you to Tudor Society member Heather for telling me about this exhibition that's on at the Morgan Library & Museum in New York. It's on that famous Tudor artist, Hans Holbein the Younger and the exhibition "explores Holbein's contributions to Renaissance portraiture and celebrates the era's sophistication and visual splendor."
The Morgan Library & Museum website explains that the exhibition spans Holbein's career, and "In addition to showcasing Holbein's renowned drawn and painted likenesses of these sitters, the exhibition highlights the artist's activities as a designer of prints, printed books, personal devices (emblems accompanied by mottos), and jewels." It really does sound like a wonderful exhibition.
Don't worry if you can't get to New York, though, as you can explore the exhibition online at https://www.themorgan.org/exhibitions/online/holbein with their 3D video tour. Enjoy!