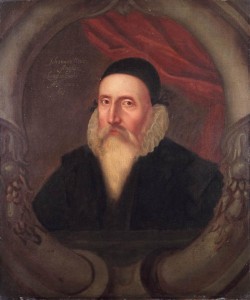 On this day in history, 13th July 1527, John Dee was born in London.
Dee was an amazing man. He was an astrologer, mathematician, alchemist, antiquary, spy, philosopher, geographer and an adviser to Elizabeth I and various influential statesmen during her reign.
You can find out more about this fascinating Tudor figure in my Claire Chats video from last year - click here.
That video page also gives a list of further reading on him.