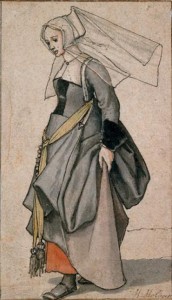 From historian Amy Licence:
Kyra, Claire, Tim and I are making a final call for submissions to our essay collection "Envisioning the Tudor Woman". The deadline for entries is 30 June and we'll be putting together our shortlist soon after, so there's still time. What we need is an indication of interest and brief overview in about 200 words. We're not necessarily looking for experienced writers; all levels of experience are welcome, including new writers. If there's a topic you can write passionately about, contact me to discuss details. We're very excited about this project and the multidisciplinary range of topics proposed so far. It's shaping up to be a fascinating book.
Please contact Amy Licence ([email protected]) or Kyra Kramer ([email protected]) or find them on Facebook to submit or discuss proposals.
Click here to read Amy's full post on what promises to be a wonderful book. I hope some Tudor Society members will want to be a part of it.