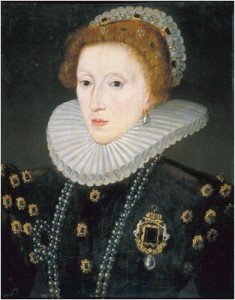 Ruled: 1558-1603
Specific Events, People and Periods
British History Online, a wonderful collection of archives and primary sources, have collated some of their sources into specific topics to help researchers:-
The Ridolfi Plot
Sir Francis Drake
1587 Mary Queen of Scots
1588 Spanish Armada
Other Useful Stuff
One of my favourite historians, Dr John Guy, has an excellent website which is great for research and for students because he has essays for students plus transcripts of public lectures that he has done. See http://www.tudors.org/ for details and in the top right hand corner you'll see the "History Menu".
Elizabeth I's Coronation Procession
Click here to read more about the primary sources for Elizabeth's coronation procession on 14th January 1559.