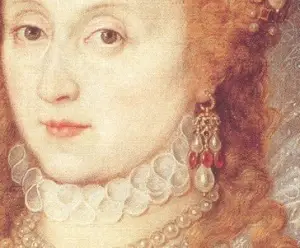 On Fridays, I often share resources from our Tudor Society archives and today is a talk on ear piercing in Tudor times.
I did the talk back in 2017 and in it, I look at when ear piercing became fashionable in the Tudor period, the evidence we have on it, and also ear piercing in men.
Click here to enjoy my talk and see a collection of portraits of people wearing earrings.