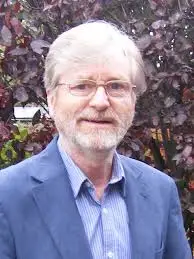 I've just seen the news on Facebook, via Amy Licence, that historian and author David Baldwin passed away on Monday (4th April). It is such sad news. He had been diagnosed with oral cancer last summer. I know many of you will know of him from his history books which include:
Elizabeth Woodville, The History Press.
The Kingmaker's Sisters: Six Powerful Women in the Wars of the Roses, The History Press.
Richard III, Amberley Publishing.
The Women of the Cousins' War: The Duchess, the Queen and the King's Mother, with Philippa Gregory and Michael Jones, Simon and Schuster.
Henry VIII's Last Love: The Extraordinary Life of Katherine Willoughby, Amberley Publishing.
He shared his knowledge with us here at the Tudor Society in articles on Richard III (March 2015 Tudor Life magazine) and Katherine Willoughby (April 2015 Tudor Life magazine), and on The Anne Boleyn Files with his article Henry VIII's Last Love: Sanctuary in Poland, and from our correspondence with him he seemed like a lovely man as well as an excellent historian. Our thoughts are with his family and friends.