It's not long until our brand-new August Tudor Life magazine will be available to members. This month we're focusing on "Coronations" and there are many things that you wouldn't believe unless you knew that they were true!
This month we'll have articles from:
Derek Wilson
Leanda de Lisle
Amy Licence
Dominic Pearce
Melanie Taylor
Toni Mount
Olga Hughes
Jane Moulder
Suzanne Crossley
Charlie Fenton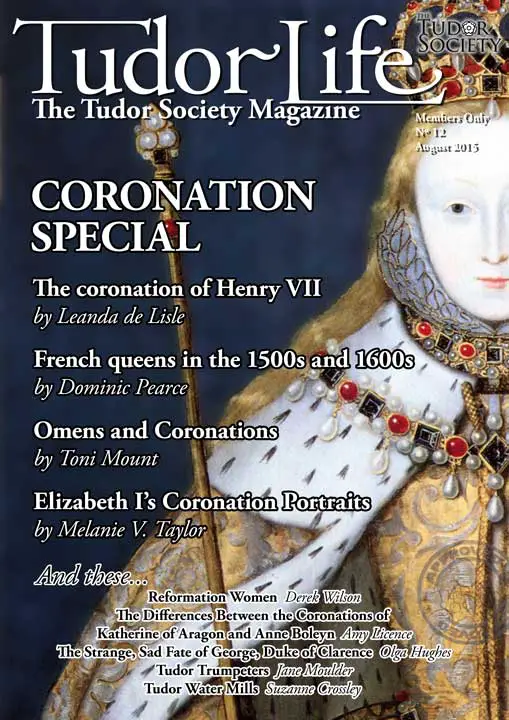 The magazine should be out in around a week. Watch this space.