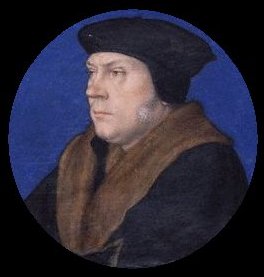 On this day in Tudor history, 18th April 1540, King Henry VIII granted the earldom of Essex to Thomas Cromwell.
The previous earl, Henry Bourchier, had died that March after a horse riding accident. He died childless so the earldom had become extinct until its new creation for Cromwell.
Cromwell, the man who'd helped the king get rid of Anne Boleyn and dissolve the monasteries, was also made Lord Great Chamberlain.
He'd failed to get the king out of his marriage to Anne of Cleves, but it looked like he was still in favour.
However, it wasn't long before Cromwell's enemies rose up against him. He was arrested at a council meeting on 10th June 1540 and ended up being executed on 28th July for treason, heresy, corruption and more.
You can find out more about Thomas Cromwell in the following Tudor Society talks:
Also on this day in Tudor history...