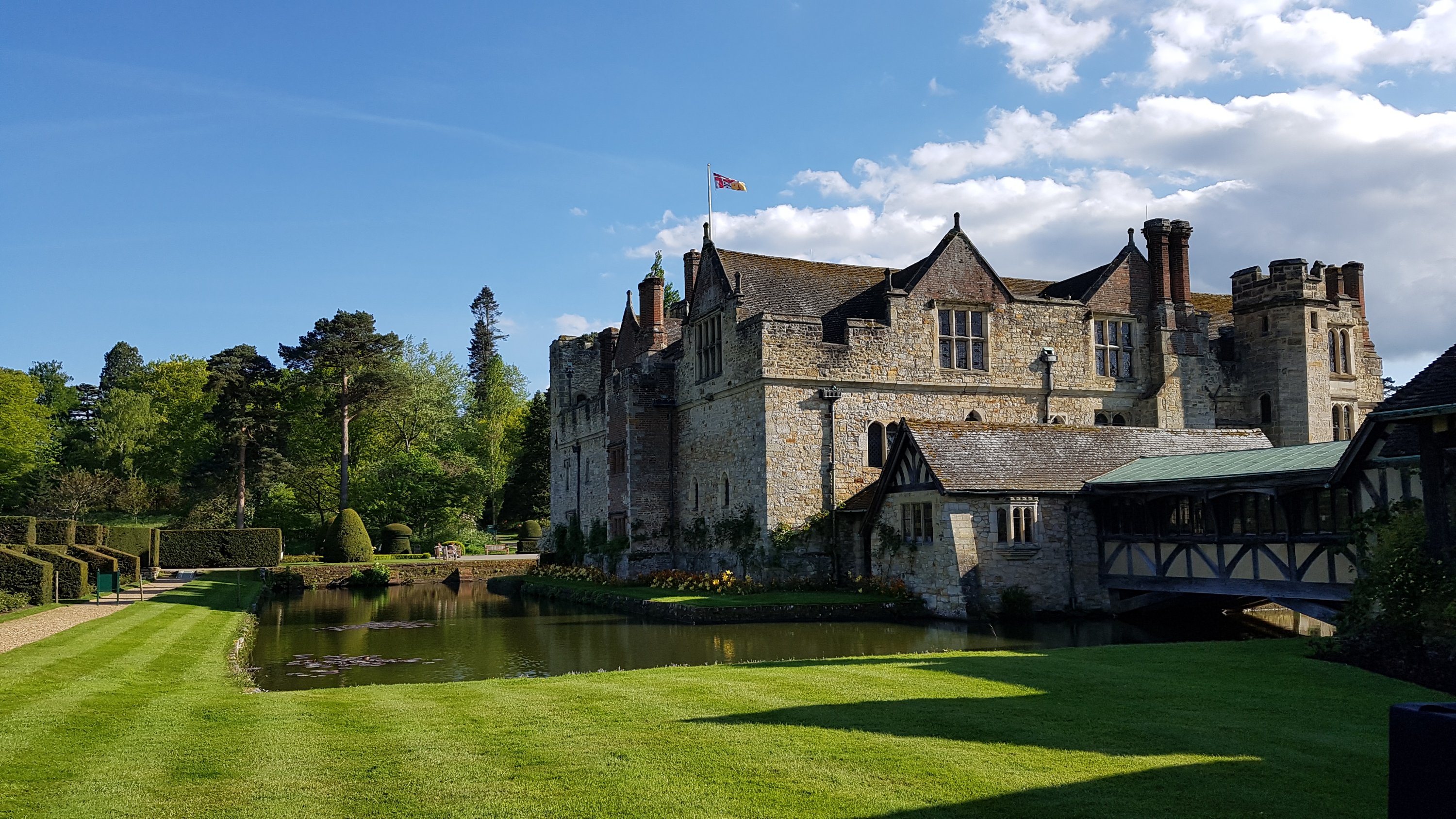 As promised, I'm sharing with you a day-by-day account of the Anne Boleyn Experience 2019 tour that I am co-leading with Philippa of British History Tours,
After flying in to the UK yesterday and staying with my father-in-law in Sussex overnight, I caught the train up to London Victoria this morning. After brunch with Philippa, we set off to meet this year's tour participants at Victoria. It was wonderful to meet some Tudor Society members and to finally put faces to names - such lovely people.
Our luxury coach then took us off to Hever, via some of London's most famous sights (Westminster Abbey, the Houses of Parliament, the London Eye, and the Tower of Lodon, and then we had time to freshen up and rest before drinks on the lawn. There's really nothing like enjoying a glass of Prosecco while talking Tudor and with a view of the castle.
After a delicious barbecue, it was time for our first talk of the tour, and it was from yours truly! The topic was "why did Anne Boleyn fall in 1536?" and I followed it with a Q&A session, which was great - so many brilliant questions!
Then it was time to unwind in the music room with a cocktail (thank you, Philippa!) and to talk Tudor some more. I know how important it is to talk Tudor when I have the chance!
Tomorrow, we've got the day here at the castle - bliss!
Fancy joining us on next year's tour? Please do! Find out more and book your place at https://www.britishhistorytours.com/history-tours/anne-boleyn-2020