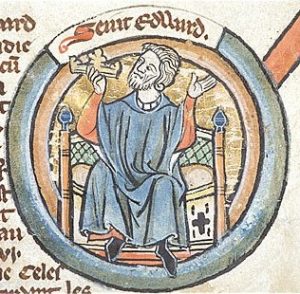 Today, 13th October, is the feast of St Edward the Confessor, the Anglo-Saxon king who reigned from 1042 to 1066 and who was canonised in 1161
St Edward's Day was the traditional day for the mayor of London to be chosen by the freemen at Guildhall.
Happy St Edward's Day!
Find out more about the feast days celebrated in Tudor times in our Tudor Society e-book - click here.