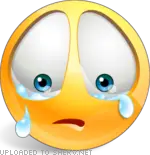 Dear ,
We're really sorry to see you leave the society, but completely understand that sometimes it happens.
Paypal subscriptions
If your recurring subscription was set up via Paypal, here are the instruction for cancelling your recurring payment taken by Paypal.
There is an unsubscribe button at the bottom of this page which will allow you to cancel your subscription.
When you click unsubscribe the following will happen:
You'll be taken to the Paypal website to confirm the unsubscribe
You will need to log into Paypal to confirm your unsubscription
Your membership here will continue until the end of the period you have paid for
After the end of that period you won't be able to log into the Tudor Society any longer
We'll miss you and would be happy to have you back as a member at any time
We're really sorry to see you leave.
Optional ...
We're continually looking to improve the Tudor Society. Is there anything that you expected to see that wasn't on the site? Did we do anything wrong? Were there any problems? Could we have done anything differently?
This is your opportunity to tell us what we can change and improve. I hope you'll share your thoughts with us: