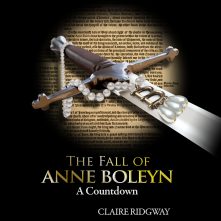 From 1 - 19 May the Tudor Society is serialising chapters from Claire Ridgway's book "The Fall of Anne Boleyn" as audio book recordings.
Here is today's recording:
You can download the chapter from HERE.
You can download the whole audiobook, including the build up, aftermath and features on each of the main characters from HERE.