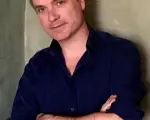 I'm so excited about next year's Anne Boleyn Experience Tour! It's such a magical experience that I quite literally count the days between tours. And now I'm even more excited because one of my very favourite experts has agreed to speak on it!
Yes, Dr Jonathan Foyle, former Curator of Historic Buildings at Hampton Court, an expert on Tudor architecture, AND presenter of TV series such as "Henry VIII: Patron or Plunderer?" will be sharing his expertise with our tour group on the Anne Boleyn Experience 2020 – squeal! I'm going to have to work seriously hard on my talk for the group now – how can I follow Jonathan Foyle?!
Here's a YouTube video of Jonathan talking about a bed that once belonged to Henry VII and Elizabeth of York, just to give you a taster of this historian's mind-blowing expertise!
[Read More...]