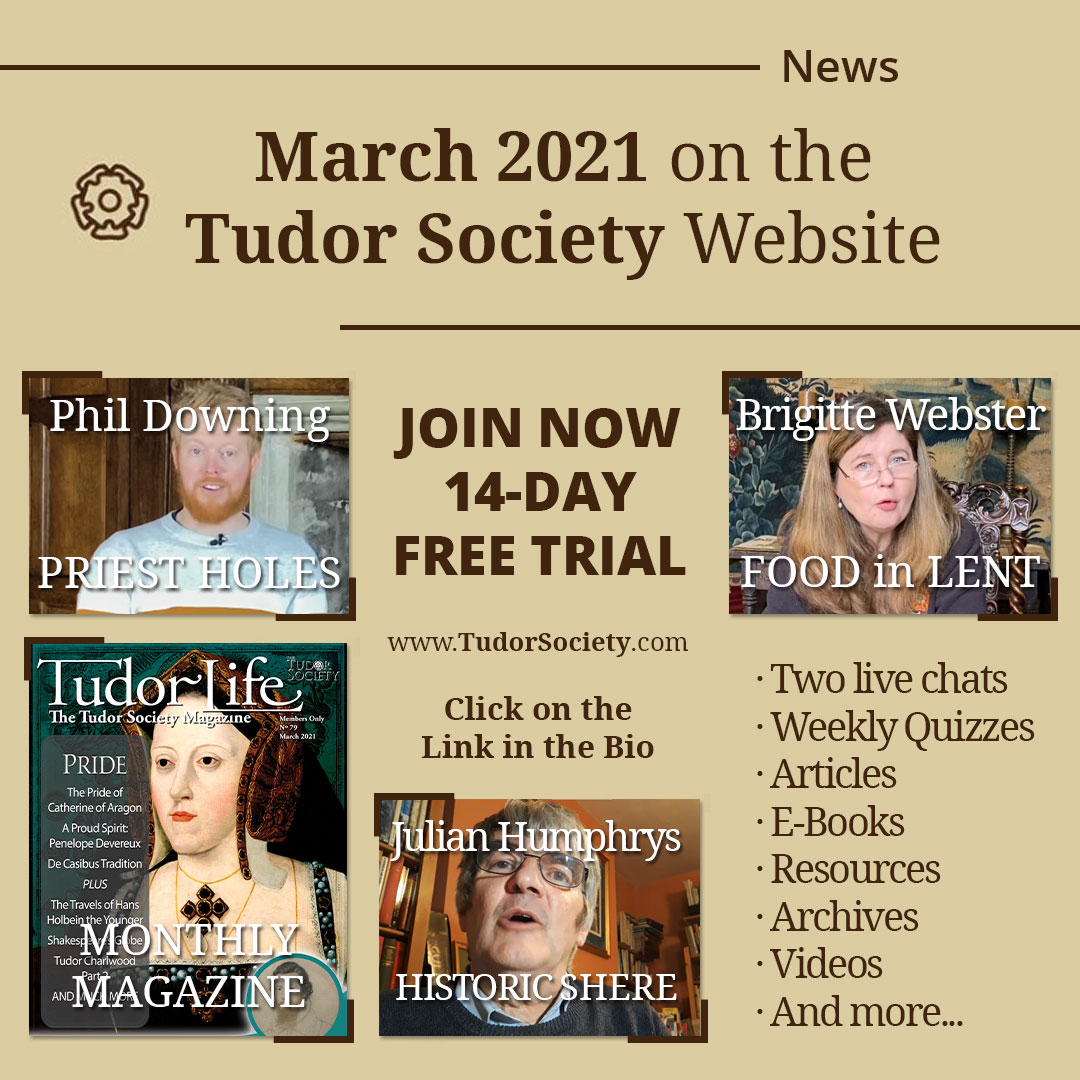 As always, we have a jam-packed month here at the Tudor Society with so many Tudor goodies for members:
Expert speaker Phil Downing - Phil works at Harvington Hall, a stunning moated manor house rich in history. Phil tells us all about priest holes and the darker side of Elizabeth I's reign, the treatment of Catholics. Phil's video talk is live for members how and he is joining us for a live Q&A in the chatroom on 27th March.
The March edition of Tudor Life Magazine is on the theme Pride and features articles on Catherine of Aragon, Robert Devereux, Penelope Devereux, and Holbein, as well as our regular book review and historical places columns. See the taster here.
Our weekly videos this month include historian Julian Humphrys talking to us about historic Shere in Surrey, and food historian Brigitte Webster talking about food in Lent in Tudor times, as well as two videos from our founder, historian and author Claire Ridgway.
Our March informal chat doesn't have a set Tudor topic, it's just about Tudor history, so members can share book recommendations, talk about Tudor series and films, pose questions on topics, and just talk Tudor to their hearts' content. It will take place on 12th March.
All that and our weekly Sunday quizzes/puzzles, our archives of talks, magazines, videos and articles going back to 2014, and our e-book series and resources - phew! Lots of Tudor goodies to keep us busy!
If you're not already a member, you can test out the Tudor Society with our 14-day-free trial - click here.