Each month full-access members of The Tudor Society will be able to enjoy a talk on Tudor history. These will consist of interviews, Q&As, talks or presentations by historians and authors who are experts in their field. Talks will be followed by a live online chat a few days later so that the expert can answer members' questions.
Here are just a few recent links from the "Expert Talks" category:
Total number of articles in this category: 108
Members only - see Expert Talks to listen to or download them. Our full-access members get access to the WHOLE back catalogue of expert talks. Here is a sample talk on the importance of Christianity in the Tudor period by historian and author Gareth Russell:
Click here to find out more about joining the Tudor Society.
Some of our amazing guest speakers:
Derek Wilson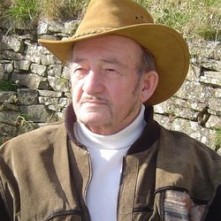 Derek Wilson is a leading historian of the Tudor period whose acclaimed works include: 'Henry VIII: Reformer and Tyrant', 'The English Reformation: How England was transformed by the Tudors', 'After the Storm: The Life and Legacy of Martin Luther', 'Uncrowned Kings of England: The Black Legend of the Dudleys' and biographies of Thomas Walsingham, the Earl of Leicester, Hans Holbein and Thomas More. He is currently working on 'Mrs Luther's Sisters: What Women did for the Reformation and the Reformation did for Women'.
His current fiction writing, under the name D.K. Wilson, is a series of mid-Tudor whodunits, 'The First Horseman' and 'The Traitor's Mark', featuring London goldsmith Thomas Treviot
---
Linda Porter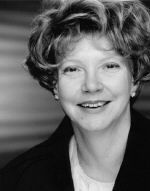 Linda Porter has a B.A. and a D.Phil from the University of York. She spent nearly ten years lecturing in New York, at Fordham and City Universities among others, before returning with her American husband and daughter to England, where she embarked on a complete change of career. For more than twenty years she worked as a senior public relations practitioner in BT. The attractions of early retirement were too good to miss and she has gone back to historical writing as well as reviewing for the BBC History Magazine, The Literary Review and History Today.
Her first book, Mary Tudor: The First Queen, was published to critical acclaim by Piatkus in the UK. It is available from St. Martin's Press in the US under the title The First Queen of England: The Myth of "Bloody Mary". This is a personal history of Mary I, the eldest of Henry VIII's three children. Linda's second book is a biography of Katherine Parr, titled Katherine the Queen: The Remarkable Life of Katherine Parr and published by Macmillan. It is the first serious but accessible life of Henry VIII's last queen, a woman of intellect and charm who had a profound influence on the young Elizabeth I. Her third book, Crown of Thistles: The Fatal Inheritance of Mary Queen of Scots, was also published by Macmillan. It is the story of the Tudor Stewart rivalry.
Linda won the Biographers Club prize in 2004. She is presently doing research for her fourth book.
Conor Byrne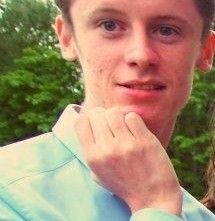 Conor Byrne, author of Katherine Howard: A New History is a British undergraduate studying History at the University of Exeter.
Conor has been fascinated by the Tudors, medieval and early modern history from the age of eleven, particularly the lives of European kings and queens. His research into Katherine Howard, fifth consort of Henry VIII of England, began in 2011-12, and his first extended essay on her, related to the subject of her downfall in 1541-2, was written for an Oxford University competition. Since then Conor has embarked on a full-length study of queen Katharine's career, encompassing original research and drawing on extended reading into sixteenth-century gender, sexuality and honour. Some of the conclusions reached are controversial and likely to spark considerable debate, but Conor hopes for a thorough reassessment of Katherine Howard's life.
Conor runs a historical blog which explores a diverse range of historical topics and issues. He is also interested in modern European, Russian, and African history, and, more broadly, researches the lives of medieval queens, including current research into the defamed 'she-wolf' bride of Edward II, Isabella of France.
---
Karen Bowman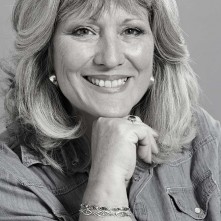 Karen Bowman is an author with a life long passion for history and the powerful characters, who have shaped our society over the centuries. Be they high-born or commoner, witch, queen, vagabond or king, her home county of Essex has provided British life with many of its most colourful and influential people. In her latest books, Essex Girls and Essex Boys Karen brings them all to life with her highly readable style of writing coupled with an instinctive sense of time and place!
Karen's writing credits also include numerous magazines, articles, and short stories.
---
Sandra Vasoli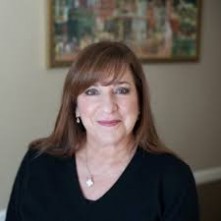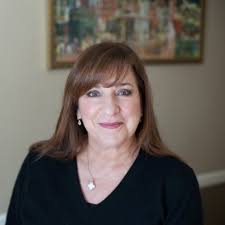 Sandra Vasoli, author of Je Anne Boleyn, earned a Bachelor's degree in English and biology from Villanova University before embarking on a thirty-five-year career in human resources for a large international company.
Having written essays, stories, and articles all her life, Vasoli was prompted by her overwhelming fascination with the Tudor dynasty to try her hand at writing fiction. While researching what would eventually become her Je Anne Boleyn series, Vasoli was granted unprecedented access to the Papal Library. There she was able to read the original love letters from Henry VIII to Anne Boleyn—an event that contributed greatly to the creation of her fictional memoir.
Vasoli currently lives in Gwynedd Valley, Pennsylvania, with her husband and two greyhounds.
---
Elizabeth Norton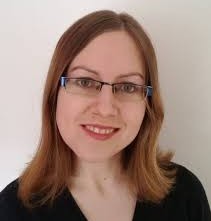 Elizabeth Norton is a British historian specialising in the queens of England and the Tudor period. She obtained an Master of Arts in Archaeology and Anthropology from the University of Cambridge in 2003 and a masters degree in European Archaeology from the University of Oxford in 2004. Elizabeth is carrying out academic research at King's College, London into the Blount family of Shropshire (of which Bessie Blount was a member). This will touch upon the family's interest in and reaction to the changes of the late fifteenth and sixteenth centuries in England. Eventually she should be awarded a PhD.
Elizabeth's books include Elfrida: The First Crowned Queen of England, The Boleyn Women, Bessie Blount, Margaret Beaufort: Mother of the Tudor Dynasty, Anne of Cleves: Henry VIII's Discarded Bride, Jane Seymour: Henry VIII's True Love, Catherine Parr: Wife, Widow, Mother, Survivor, The Story of the Last Queen of Henry VIII, England's Queens, Anne Boleyn, She Wolves: The Notorious Queens of Medieval England, and The Anne Boleyn Papers.
---
Livi Michael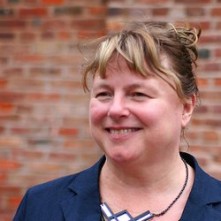 Livi Michael has written sixteen novels for people of all ages, including four novels for adults: Under a Thin Moon which won the Arthur Welton award in 1992, Their Angel Reach which won the Faber prize in 1995, All the Dark Air (1997) which was short-listed for the Mind Award, and Inheritance, which won a Society of Authors award. She teaches creative writing at the Manchester Metropolitan University and has been a senior lecturer in creative writing at Sheffield Hallam University. Her most recent novel, Succession, is a historical novel which "tells the thrilling, bloody story of the fall of the House of Lancaster and the rise of the Tudor dynasty." It was meticulously researched and each chapter ends with excerpts from primary sources.
Livi has two sons and lives in Greater Manchester.
Dr Elizabeth Goldring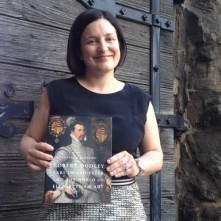 Elizabeth Goldring is an associate fellow with the Centre for the Study of the Renaissance at the University of Warwick. She has written an excellent book "Robert Dudley, Earl of Leicester, and the World of Elizabethan Art: Painting and Patronage at the Court of Elizabeth I" and it's an excellent resource about such a fascinating Tudor period.
Elizabeth's book features some paintings which are little-known images from private collections, never before reproduced in color. She has joined us to talk about Elizabethan Art
---
Jessie Childs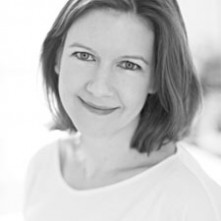 Jessie was born in London in 1976 and read history at Brasenose College, Oxford, where she took a first in 1999. Her first book Henry VIII's Last Victim won the Elizabeth Longford Prize for Historical Biography in 2007. Her second book God's Traitors won the PEN Hessell-Tiltman Prize for History, 2015, and was also shortlisted for the Longman-History Today Book Prize, and longlisted for the Samuel Johnson Prize for Non-Fiction.
Jessie frequently speaks at festivals, events and on TV and radio, and has written and reviewed for many publications, including The Daily Telegraph, Sunday Telegraph, Literary Review, Standpoint, History Today, BBC History Magazine and The Times Literary Supplement.
---
Natalie Grueninger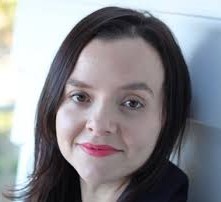 Natalie Grueninger is a researcher, writer and educator. She graduated from The University of NSW in 1998 with a Bachelor of Arts, with majors in English and Spanish and Latin American Studies and received her Bachelor of Teaching from The University of Sydney in 2006.
In 2009 she created On the Tudor Trail, a website dedicated to documenting historic sites and buildings associated with Anne Boleyn and sharing information about the life and times of Henry VIII's second wife. Natalie is fascinated by all aspects of life in Tudor England and has spent many years researching this period.
Her first non-fiction book, co-authored with Sarah Morris is "In the Footsteps of Anne Boleyn".
---