The Main Team
Claire Ridgway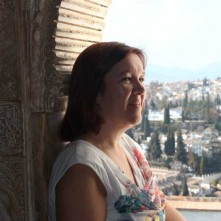 Claire Ridgway is the creator of The Anne Boleyn Files, which is one of the most popular Tudor history websites in the world, and she is also the author of six best-selling Tudor history books: Sweating Sickness: In a Nutshell, George Boleyn: Tudor Poet, Courtier and Diplomat, The Fall of Anne Boleyn: A Countdown, On This Day in Tudor History, The Anne Boleyn Collection and The Anne Boleyn Collection II. Claire was also involved in the English translation and editing of Edmond Bapst's 19th century French biography of George Boleyn and Henry Howard, now available as Two Gentleman Poets at the Court of Henry VIII.
Claire worked in education and freelance writing before creating The Anne Boleyn Files history website and becoming a full-time history researcher, blogger and author.
Claire founded The Tudor Society in August 2014. Her aim was to make use of today's technology to bring the experts to the people, instead of people having to travel thousands of miles for a talk. She also wanted to create a community of Tudor history lovers where knowledge can be shared and topics debated and discussed.
Tim Ridgway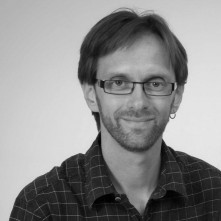 Tim Ridgway is Claire's husband and is the techy expert who keeps Claire's websites up and running. Tim's background is in electronic engineering, sound engineering and web design so he brings many skills to the Tudor Society. Nowadays, he is also the CEO of MadeGlobal Publishing, an independent publisher publishing non-fiction and fiction books and e-books.
Tim is responsible for the Tudor Society website design and maintenance, along with the layout of the monthly magazine. Claire often says that it is Tim who turns her dreams and ideas into reality.
Philippa Lacey Brewell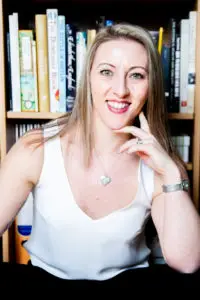 Philippa Lacey Brewell is a historian, tour guide and an expert in travelling the historical sites of the UK. She is the owner and founder of British History Tours and our partner in our wonderful Tudor tours each summer, including The Anne Boleyn Experience.
Philippa is the Tudor Society's Roving Reporter, taking us on virtual tours of Tudor related historic sites. She loves taking people to new places and makes the perfect virtual guide, delving into the stories as well as any nook or cranny she can!
Philippa lives in Central England with her husband, two children and Hugo the dog.
Gareth Russell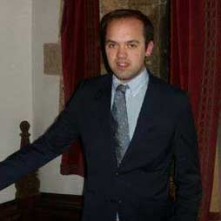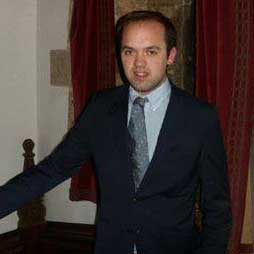 Historian and author Gareth Russell is the editor of Tudor Life, the monthly magazine of the Tudor Society. He studied History at Saint Peter's College, Oxford, and his masters at Queen's University, Belfast. He is the author of the 'Confessions of a Ci-Devant' historical blog and his modern novels and his historical research have both been profiled in THE SUNDAY TIMES, TATLER, THE IRISH NEWS, and THE HUFFINGTON POST. He has also appeared on BBC TV and radio, where he provided commentary on the birth of Prince George of Cambridge and where he will be interviewed again about royalty and the First World War for the 2014 centenary. He has published many books including A history of the English Monarchy and Young and damned and fair.
Catherine Brooks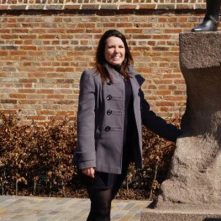 Catherine works for Made Global Publishing and is also involved in the day to day running of the Tudor Society, liaising with speakers and contributors. She's a wonder!
Catherine has a keen interest in Tudor history and represented the Tudor Society in an interview for Sky News about the reinterment of Richard III's remains at Leicester.
Merel de Klerk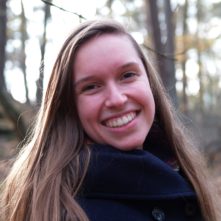 Merel is currently doing an apprenticeship with the Tudor Society. She is 22 years old and lives in the Netherlands, where she is studying journalism in college. During her studies, she has had the opportunity to do some incredible things, such as making her own magazine and setting up her own company. With the company, she had the pleasure of making a documentary for the Tudor Society called "Mary Queen of Scots". She also did an internship at one of the biggest celebrity/fashion magazines in the Netherlands, where she got to interview Dutch celebrities and go on a press trip to London by herself for a musical. her future ambition is to start her own company together with her best friend, Emma Casson.
Emma Casson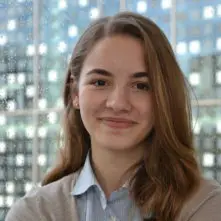 Emma is currently doing an apprenticeship with the Tudor Society. She is 20 years old and lives in The Netherlands. Emma is a Journalism student at university and a fan of Tudor history. In the past, she has worked for a Dutch royalty magazine, where she wrote articles and made social media posts. At university, she has made her own magazine, written many articles and interviewed a lot of people. Back in 2019, she had a company with a group of friends and together they made a documentary on Mary Queen of Scots in Edinburgh for the Tudor Society. Her ambition for the future is to start her own company with her best friend, Merel de Klerk.
Regular Contributors
Toni Mount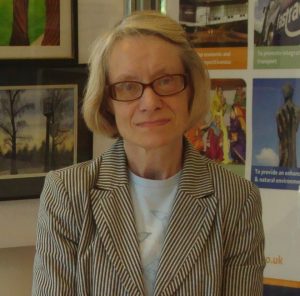 Toni Mount earned her research Masters degree from the University of Kent in 2009 through study of a medieval medical manuscript held at the Wellcome Library in London. Recently she also completed a Diploma in Literature and Creative Writing with the Open University.
Toni has published many non-fiction books, but always wanted to write a medieval thriller, and her novels "The Colour of Poison," "The Colour of Gold" and now "The Colour of Cold Blood" are the result. After many years of teaching history to adults, several of her courses are now available online at www.medievalcourses.com
Toni writes for Tudor Life magazine.
Lauren Browne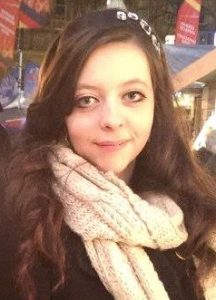 Lauren Browne is currently studying at Queen's University, Belfast, for her Ph. D. in early modern attitudes to queenship. She previously completed her undergraduate with a dissertation on Elizabeth of York and her postgraduate on Eleanor of Aquitaine. Lauren is originally from Northern Ireland, where she discovered her love for history and the arts.
Lauren writes for Tudor Life magazine.
Charlie Fenton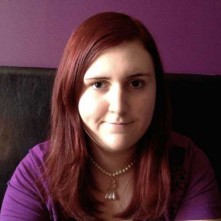 Charlie Fenton is the author of Perseverance, an historical novel about the life of Anne Boleyn, and 1066 & The Battle of Hastings in a Nutshell and she also runs a blog and Facebook page called Through the Eyes of Anne Boleyn which she uses to document and share her research into Anne Boleyn's life.
Charlie is a student and is currently studying Medieval History in university.
Charlie writes monthly book reviews for Tudor Life Magazine
Rioghnach O'Geraghty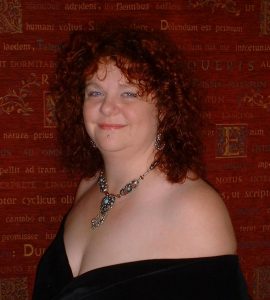 Rioghnach O'Geraghty is an Australian re-enactor based in the Barossa Valley in South Australia. She has been involved in the Australian medieval re-enactment scene since her undergraduate years at the University of Adelaide in 1989.
Rioghnach has always had a passion for medieval history and culture and it has allowed her to learn and explore through the use of reconstructive archaeology. Rioghnach is particularly interested in the history and use of spices during the periods of the Hundred Years War, Medieval and Tudor England. She has participated in numerous baronial feasts in the Kitchen Autocrat, researching recipes and spices from primary sources.
Rioghnach writes for Tudor Life magazine.
Roland Hui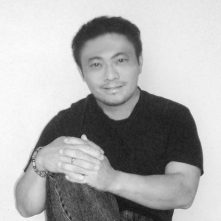 Roland Hui received his degree in Art History from Concordia University in Canada. After completing his studies, he went on to work in Interpretive Media for California State Parks, The U.S. Forest Service, and The National Park Service
As well as writing for Tudor Life Magazine, Roland has written for 'Renaissance Magazine' and 'Parergon - Journal of the Australian and New Zealand Association for Medieval and Early Modern Studies'. He blogs about 16th century English art and personalities at https://tudorfaces.blogspot.com/.
Sarah-Beth Watkins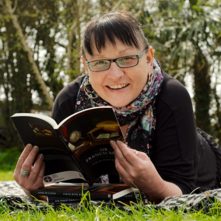 Sarah-Beth Watkins grew up in Richmond, Surrey and began soaking up history from an early age. Her love of writing has seen her articles published in various publications over the past twenty years. Working as a writing tutor, Sarah-Beth has condensed her knowledge into a series of writing guides for Compass Books. Her history works include Ireland's Suffragettes, Lady Katherine Knollys: The Unacknowledged Daughter of King Henry VIII, The Tudor Brandons, Catherine of Braganza, Margaret Tudor, Queen of Scots, Anne of Cleves, The Tragic Daughters of Charles I and Sir Francis Bryan.
Susan Abernethy
Susan Abernethy has a degree in history and is a member of the Rocky Mountain Medieval and Renaissance Association and the Historical Association in Britain. Her blog, The Freelance History Writer has been continuously publishing historical articles since 2012, with an emphasis on European, Tudor, medieval, Renaissance, Early Modern and Women's history. She is currently working on a biography of a prominent Stuart royal.