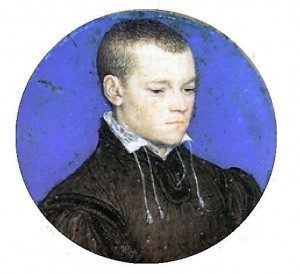 Tudor Society member Teri Fitzgerald has kindly given me permission to share this article she wrote with Diarmaid MacCulloch for The Journal of Ecclesiastical History with Tudor Society members. A big thank you to Teri.
"This paper presents a probable identification of not one but two portrait miniatures of Gregory Cromwell, only son of England's only vice-gerent in spirituals, by Hans Holbein the Younger. The historical evidence has hitherto remained unconnected because of misunderstandings about Gregory's age, which are clarified here, and also thanks to the unexpected modern locations of the two relevant miniatures."
Click here to download and read the article now.