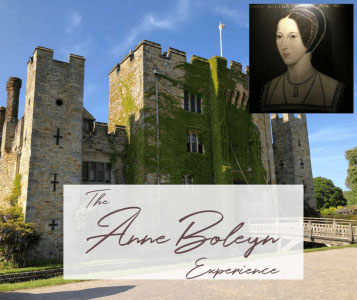 The Anne Boleyn Experience
12th - 16th May 2019
The Anne Boleyn Experience 2018 was so well received that we're bringing it straight back for 2019!
Stay at Anne Boleyn's home for the duration of this 4 night Anne Boleyn Experience tour focusing on the life and death of Queen Anne Boleyn, second wife of King Henry VIII and including a visit to the site of her execution on the anniversary of her trial.
This time we shall be visiting Penshurst Place and the Tower of London as well as making full use of our exclusive access to the Astor Wing at Hever Castle where we shall be staying for the duration of the tour in a private wing for our exclusive use.
Hever Castle
Penshurst Place
Tower of London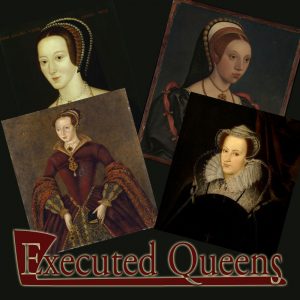 The Executed Queens Tour
8th - 13th July 2019
4 Queens, 4 Executions
The Executed Queens tour follows in the footsteps of 4 Tudor Queens who met their end at the hands of the executioner. Anne Boleyn, Katherine Howard, Lady Jane Grey and Mary, Queen of Scots have all left an indelible mark on our history and our imaginations! Learn about their lives and how they came to their tragic end by visiting places significant in their stories and through learning from expert speakers joining us throughout the tour.
We stay at beautiful Brockencote Hall in the Worcestershire countryside and at the Boleyn family home of Hever Castle in the Kent countryside. We visit Tutbury Castle, Sheffield Manor Lodge, the Tower of London and Hever Castle.
Stay at Hever Castle and Brockencote Hall
Tutbury Castle
Sheffield Manor Lodge
Tower of London