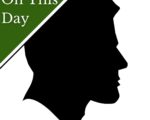 On this day in Tudor history, 21st March 1555, Kent landowner, Deputy Lieutenant of Kent and Puritan Sir John Leveson was born at Whornes Place in Cuxton, Kent.
His surname was pronounced "Looson", and we know this  because of letters, such as one by Robert Cecil regarding Sir Richard Leveson where he wrote it as "LUSON". It obviously comes from Louis or Lewis's son.
Sir John Leveson was the eldest son of landowner Thomas Leveson and his wife, Ursula Gresham. He was educated at Queen's College, Oxford, and then Gray's Inn in London.
[Read More...]