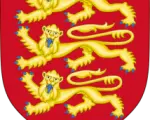 As part of the Hampstead & Highgate Literary Festival, there will be a debate entitled "Plantagenets V. Tudors: Who Were England's Greatest Monarchs?" at 8pm on 15th November 2015 at South Hampstead High School,
3 Maresfield Gardens, London NW3 5SS.
"Henry VIII fascinates us for his greed and his murderous tendencies, his dissolution of the monasteries and his astonishing break from Rome. Elizabeth I is England's Faerie Queene, our Gloriana. But what about the Plantagenets? 400 years before Henry VIII, the first Plantagenet – Henry II – carved an empire out of England and France that made him the most powerful prince in Europe.
[Read More...]