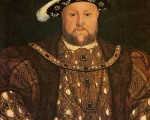 As it's the anniversary of the birth of Henry VIII tomorrow, 28th June, I thought I'd test your knowledge of some of the events of his reign, which lasted from April 1509 to January 1547.
How much do you know about the events of King Henry VIII's reign?
Test yourself with this fun quiz.
[Read More...]