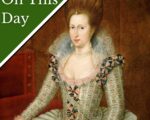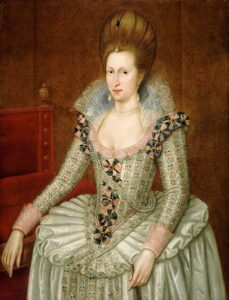 On this day in history, 2nd March 1619, in the reign of King James I, forty-four-year-old Anne of Denmark, died of dropsy and consumption.
Her death may have taken place in the Stuart period, but she was King James's consort from 1589, when he was King James VI of Scotland.
Anne was the second daughter of the late King Frederick II of Denmark, and his wife, Queen Sophia, and sister King Christian IV of Denmark. She married James in a proxy wedding in Denmark in August 1589 – you'll find my video on that below - and then in another ceremony, with James present, in Norway in that November. Following their marriage, Anne suffered a number of miscarriages and gave birth to seven live children. Unfortunately, only three of them survived childhood: Henry, Prince of Wales; Elizabeth, and Charles, the future Charles I. Although Henry, Prince of Wales, survived childhood, he died suddenly aged 18.