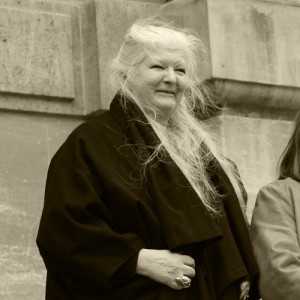 The Tudor Society is happy to announce that Melanie V. Taylor, art historian and author of "The Truth of the Line", will be joining us in the Chatroom this Friday night.
Melanie has spent a long time studying the life and works of Nicholas Hilliard and her talk (which you can see HERE) is a treasure-trove of information about this incredible Tudor artist.
We're considering that this live chat will be the equivalent of our Tudor Society "Christmas Party" too, so all members are encouraged to join us, along with Melanie on the 18th December 11pm UK (this is: 6pm Friday in New York, 3pm Friday in San Francisco, 10am Saturday in Melbourne).
Here is a countdown timer for the event:
Members who attend the live chat will have a
chance to win "The Truth of the Line"