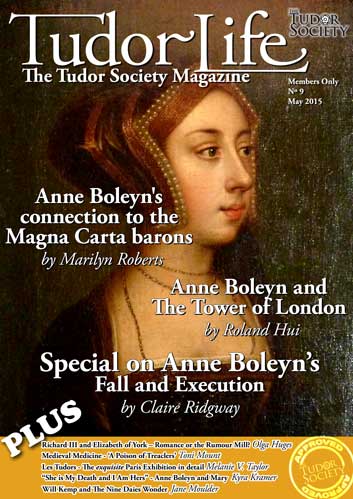 Here is the cover taster for the forthcoming Tudor Life magazine. You've guessed it, May's theme is Anne Boleyn, and like we have in the past, we've gone 'all out' with articles and contributions about Queen Anne Boleyn. From Claire Ridgway, Marilyn Roberts, Roland Hui, Gareth Russell, Elizabeth Norton and Hunter S. Jones. PLUS there are all the usual articles and Tudor fun.
If you're an Anne Boleyn Addict
then you're not going to want to miss this one!