December 6: A letter from Princess Mary
Welcome to Day 6 of our Tudor Society Advent Calendar! Each day, between now and Christmas, we will be sharing lots of Tudor treats from our archives for you to enjoy.
Today's treat is a primary source, a letter written by Princess Mary, the future Mary I, to her brother King Edward VI on 19th August 1551. Henry Ellis, editor of Original Letters, Illustrative of English History... explains:
"The following Letter from the Princess Mary to her brother, is preserved upon the Books of the Privy Council. It is probably the best specimen which we have in our power to give of her talent at writing: and, with the singular Paper which follows it by way of comment, will show her to have been a woman of more intellect than the world has usually supposed. Queen Catherine Parr took great pains in the education both of Mary and Elizabeth.
"Robert Rochester the comptroller, with Mr. Walgrave and Sir Francis Englefield two of the officers of the Lady Mary's household, were commanded, August 14th 1551, by the Lords of the King's Council to proceed to Copt Hall in Essex, where she then resided. They were directed to call her Grace's chaplains before them, and not only to forbid, on their part, the saying of the Mass, but to prevent any one of the household from presuming to hear mass or any other forbidden rites. They went, it appears, but neglected to execute the chief part of their commission; bringing beck with them the following Letter addressed to the King."
Here's Mary's letter:
---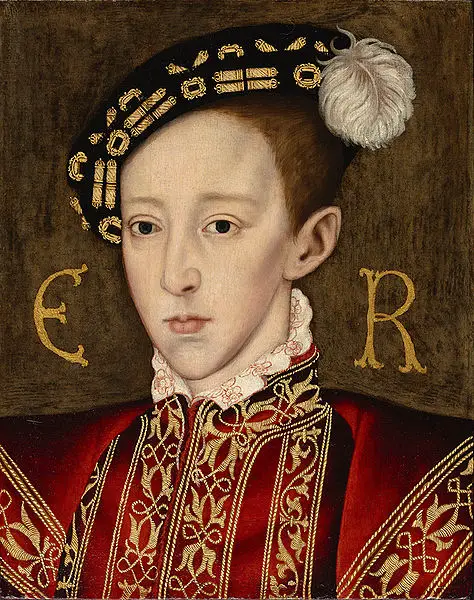 My dutye moste humbly remembred unto your Majestic. It maye please the same to be advertysed that I have by my servantes receaved your moste honorable Letter, the contentes wherof doe not a litle trouble me, and so much the more for that any of my servants should move or attempte me in matteres towching my sowle, which I thinke the meaneste subjecte within your Realme could evell beare at their servantes hande; havinge for my parte utterly refused heretofor to talke with them in such matteres, and of all other persones leaste regarded them therein; to whom I have declared what I thinke as she which trusted that your Majestie would have suffered me your poore humble sister and beadeswoman to have used the accustomed Masse, which the Kinge your father and myne with all his predecessores evermore used; wherin also I have been brought upp from my youth, and therunto my conscyence doth not only bynde me, which by noe meanes will suffer me to thinke one thing and do another, but also the promise made to the Emperore by your Majesties Counsell was an assurance to me that in so doinge I should not offend the Lawes, although they seeme now to quallefye and deny the thing.
And at my laste waytinge upon your Majestie I was so bould to declare my mynd and conscyence to the same, and desired your Highnes, rather then you should constraine me to leave the Masse, to take my life, whereunto your Majestie made me a very gentle answere.
And nowe I beseche your Highnes to give me leave to write what I thinke towching your Majesties Letteres. In deed they be signed with your owne hand, and neverthelesse in my oppinione not your Majesties in effecte, because it is well knowne (as heretofore I have declared in the presence of your Highnes) that althoughe, Our Lorde be praysed, your Majestie hath farre more knowledge and greater guifles then otheres of your yeares, yett it is not possyble that your Highnes can at theis yeares be a judge in matters of Religeon. And therefore I take it that the matter in your Letter procedeth from such as do wish those thinges to take place, which be moste agreeable to themselves: by whose doinges (your Majestie not offended) I intend not to rule my Conscyence.
And thus, without molestynge your Highnes any further, I humblye beseeche the same ever, for Gods sake, to beare with me as you have done, and not to thinke that by my doinges or ensample any inconvenyence might growe to your Majestie or your Realme; for I use it not after any such soarte; puttyng no-doubte but in tyme to come, whether I live or die, your Majestie shall perceave myne intente is grownded upon a true love towardes you, whose royall estate I beseech Almightie God longe to contynewe, which is and shalbe my daylie prayer, accordinge to my dutye.
And after pardon craved of your Majestie for thes rude and boulde Letteres, yf neither at my humble suite, nor for regard of the promisse made to the Emperor, your Highnes will sufFer and beare with me, as yon have done, tyll your Majestie may be a Judge herein yourselfe, and right understand their proceedinges, (of which your goodness yet I dispaire not,) otherwise, rather then to offend God and my conscyence I offer my bodye at your will, and death shall be more welcome than lyfe with a trowbeled conssyence.
Moste humbly beseching your Majestie to pardon my slowenes in answeringe your Letteres, for my owlde deseasse would, not suffer me to write any soner. And thus I praye Almightie God to keepe your Majestie in alle vertue and honor, with good health and longe lyfe to his pleasure. From my poore howse at Copped Hall the xix of Auguste.
Your Majestie's moste
humble sistere
MARY.
---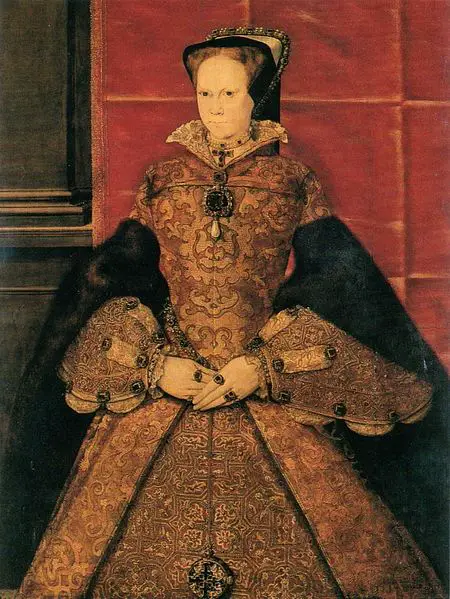 Ellis explains that on 23rd August, following receipt of Mary's letter, the same men were "directed to execute the charge they had received on the 14th" but that they declined to proceed with their charge, "Rochester and Walgrave voluntarily offering rather to endure imprisonment". On 28th August 1551, Lord Chancellor Richard Rich, Sir Anthony Wingfield and Sir William Petre visited Mary at Copthall. The purpose of their visit was to deliver the King's order that Mary and her household should desist from celebrating the Catholic mass, and also to inform Mary that Wingfield should replace Robert Rochester, whom Edward's council had removed, as Mary's comptroller.
Mary was furious with the men. She replied that she was her brother's "most humble and obedient subject", but that "she would lay her head on a block" before using "any other service than was used at the death of the late king, her father". Mary rebuked the men for trying to appoint her servants, telling them that she would appoint her own. She continued, saying, "I am sickly, and yet I will not die willingly, but will do the best I can to preserve my life: but if I shall chance to die, I will protest openly, that you of the council be the causes of my death. You give me fair words, but your deeds be always ill towards me." Mary refused to obey them and they were forced to leave, having failed their mission.
You can read more about what happened between Mary and Rich, Wingfield and Petre in Original Letters... at link, p. 179-182.
Source: Original Letters, Illustrative of English History: Including Numerous Royal Letters...., Volume II, ed. Henry Ellis, 1824, p. 176-182.
If you'd like to enjoy other primary sources from the Tudor period, join the Tudor Society with our 14-day-free trial at https://www.tudorsociety.com/signup
Head over to the Anne Boleyn Files for another Tudor treat at The Anne Boleyn Files