December 4: Elizabeth I Places Quiz
Welcome to Day 4 of our Tudor Society Advent Calendar! Each day, between now and Christmas, we will be sharing lots of Tudor treats from our archives for you to enjoy.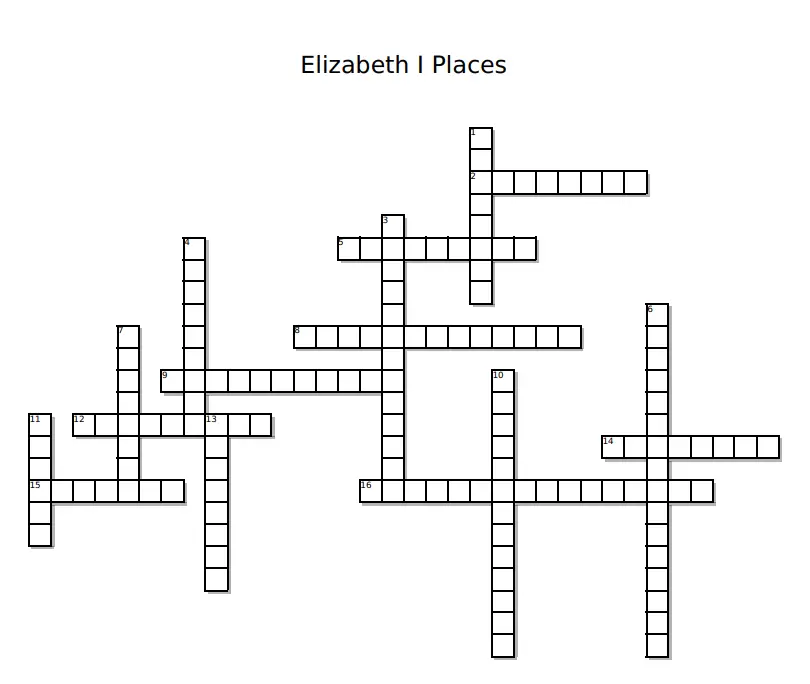 Today's treat is a crossword puzzle testing your knowledge of places linked to Queen Elizabeth I.
Simply click on the image to open it and you can print it out.
If you'd like to enjoy our weekly Tudor puzzles (quizzes, crossword puzzle and wordsearches), join the Tudor Society with our 14-day-free trial at https://www.tudorsociety.com/signup
Head over to the Anne Boleyn Files for another Tudor treat at The Anne Boleyn Files