December 3: Spanish Armada of 1588
Welcome to Day 3 of our Tudor Society Advent Calendar! Each day, between now and Christmas, we will be sharing lots of Tudor treats from our archives for you to enjoy.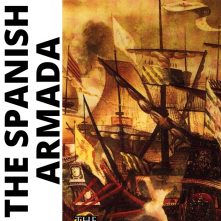 Today's treat is a copy of our Tudor Society e-book on the Spanish Armada of 1588, in the reign of Queen Elizabeth I. Click here for your download treat!
If you'd like to enjoy our series of ebooks, join the Tudor Society with our 14-day-free trial at https://www.tudorsociety.com/signup
Head over to the Anne Boleyn Files for another Tudor treat at The Anne Boleyn Files