December 2: Rebellion
Welcome to Day 2 of our Tudor Society Advent Calendar! Each day, between now and Christmas, we will be sharing lots of Tudor treats from our archives for you to enjoy.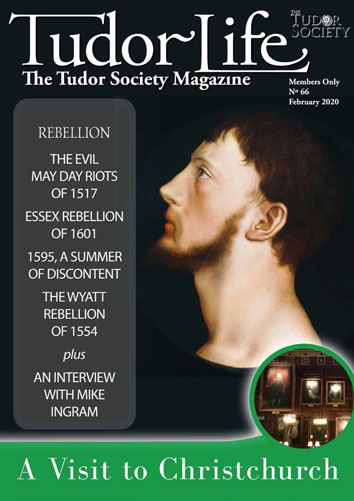 Today's treat is a copy of Tudor Life Magazine, our monthly members-only magazine. This edition dates back to February 2020 and its theme is Rebellion. It's jam-packed with excellent articles from our regular expert contributors and guests.
CLICK HERE FOR YOUR MAGAZINE DOWNLOAD
This free magazine is edition 66, and we're nearly at edition 99 now, so there's PLENTY to keep you happy
If yo'd like to enjoy our monthly magazine, join the Tudor Society with our 14-day-free trial at https://www.tudorsociety.com/signup
You can also head over to the Anne Boleyn Files for another Tudor treat at THIS LINK